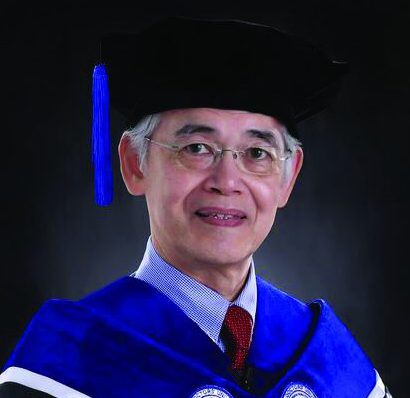 Dr. Enrico B. Gruet
is a Doctor of Medicine whose specialty is Internal Medicine and who
subspecializes in Adult Cardiology. Although he obtained his medical education, specialty, and
subspecialty training in Manila, he chose to set up his medical practice in Cebu because of his
love for teaching. It was Cebu Doctors' College of Medicine that gave him an opportunity to
teach immediately after his fellowship training in 1980. There, he became a faculty member of
the Department of Pharmacology and Therapeutics and later was appointed Chair of the
Department. In 1988, he was appointed Dean of the College of Medicine and in 1989 became
the Vice President for Academic Affairs of Cebu Doctors' College.
Early in his medical practice, he became actively involved in the training of residents in the
Department of Internal Medicine of Cebu Doctors' Hospital, the teaching hospital of Cebu
Doctors' College of Medicine, and in 1985, he was appointed its Director of Medical Education.
In order to grow professionally as a physician, he involved himself actively in the Philippine
Heart Association and in the Philippine College of Physicians, becoming the president of the
Cebu chapter of these organizations in 1989 and in 1996, respectively.
Through the years, he has continued to influence medical education and its many aspects
through his presidency of the Association of Philippine Medical Colleges in 2005, membership in
the Governing Council of the Philippine Council on Health Research and Development from
2006 to 2011, chairmanship of the Central Visayas Consortium for Health Research and
Development since 2008, chairmanship of the Committee on Faculty Development of the
Association of Philippine Medical Colleges since 2014, and chairmanship of the Cebu Doctors
University Hospital Research Ethics Committee since 2015.