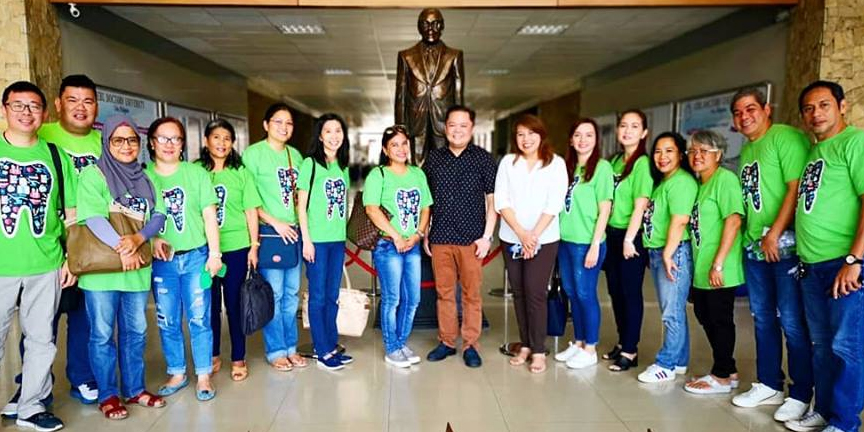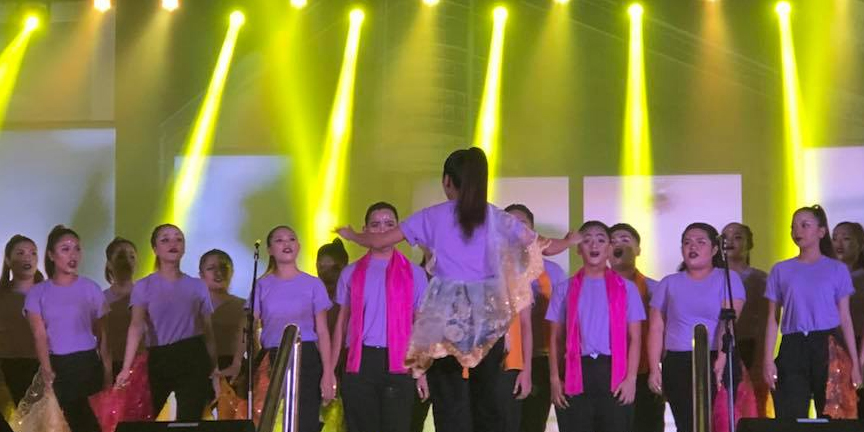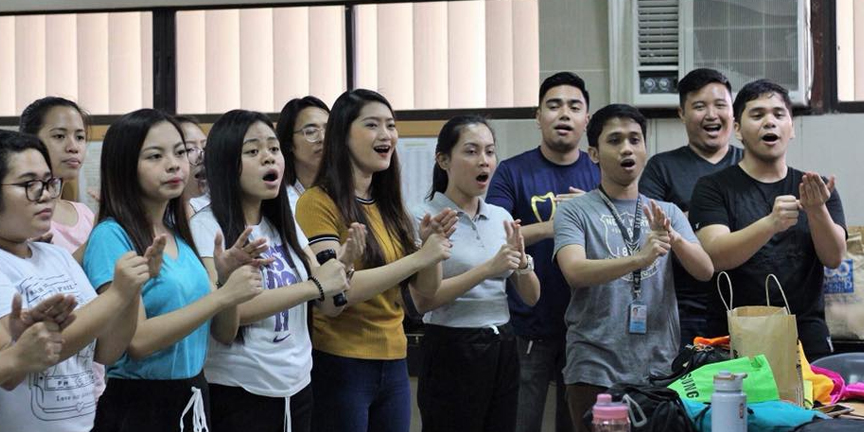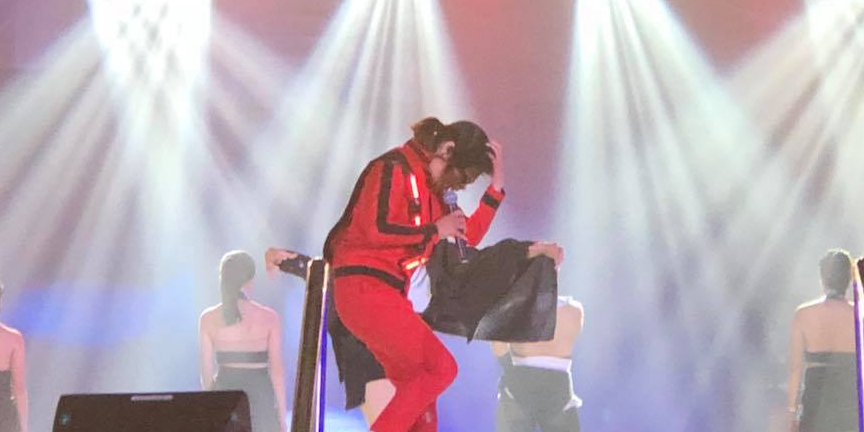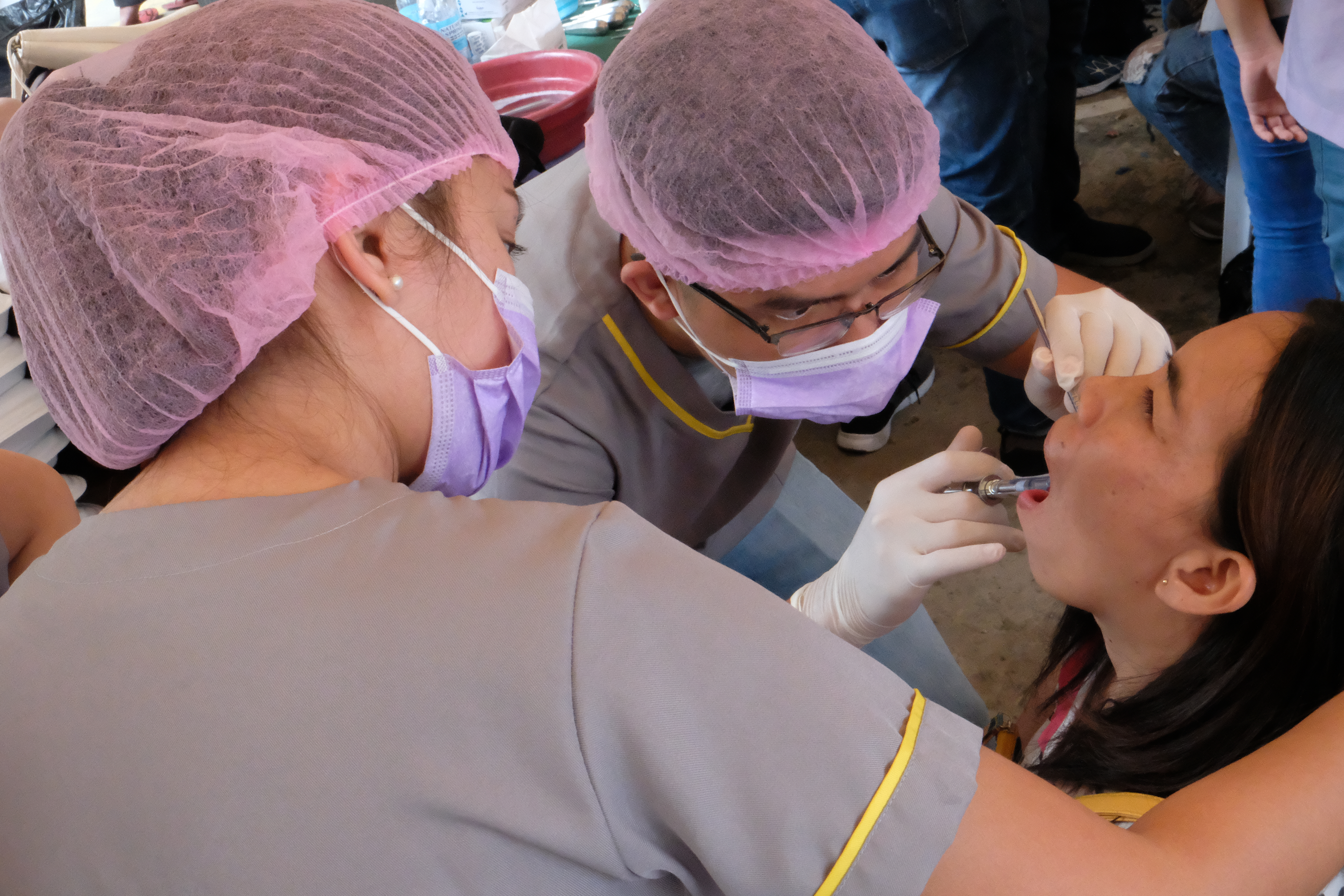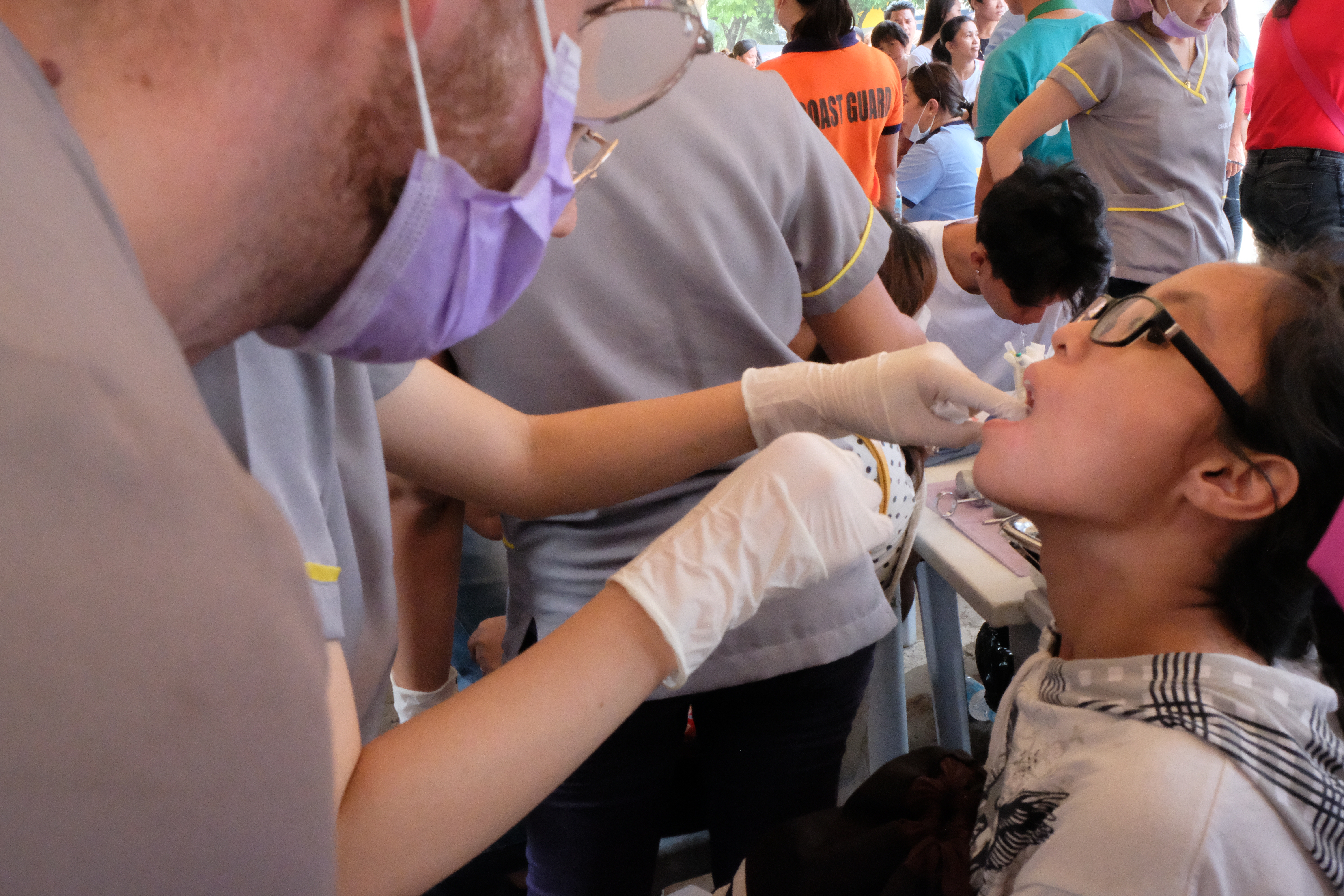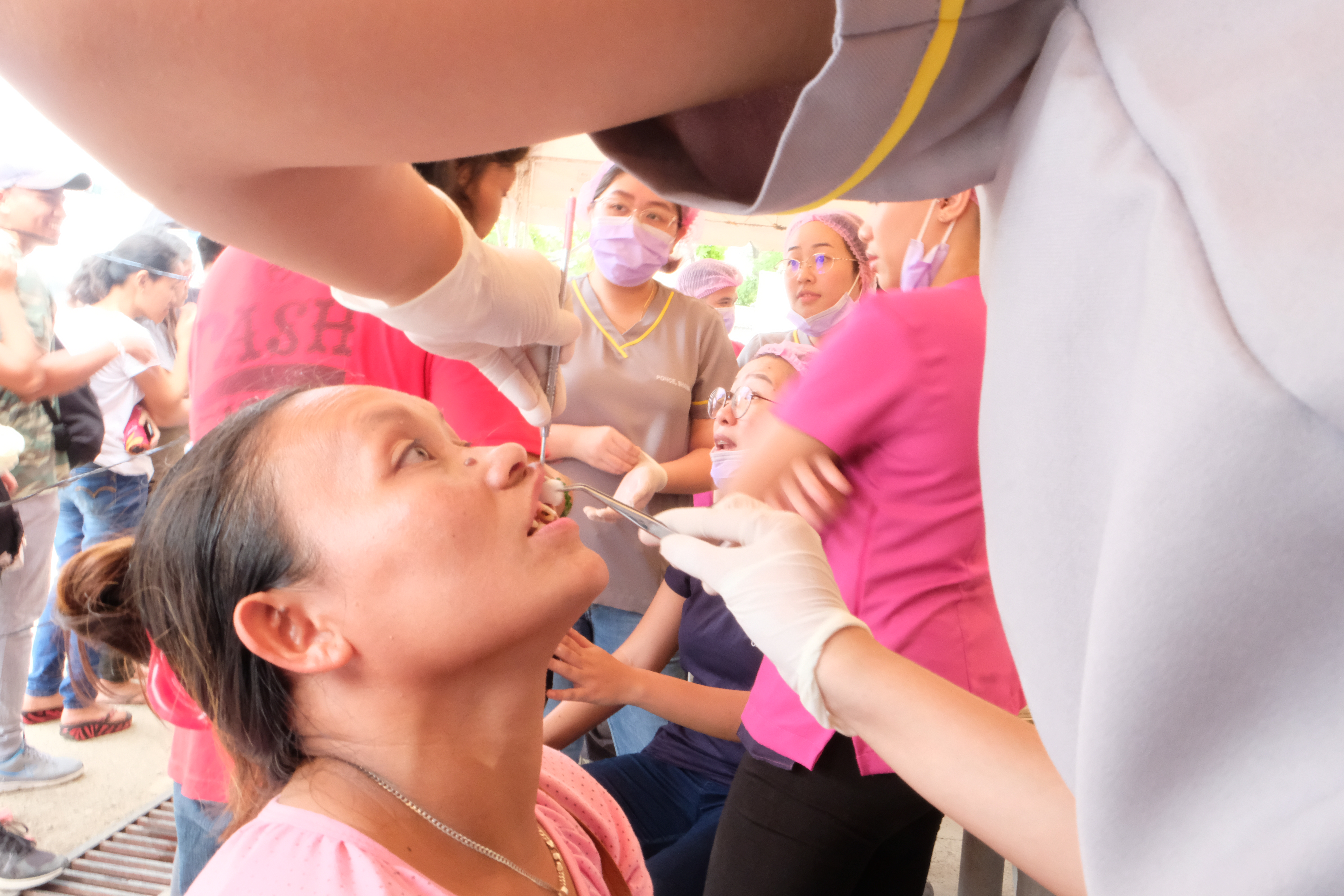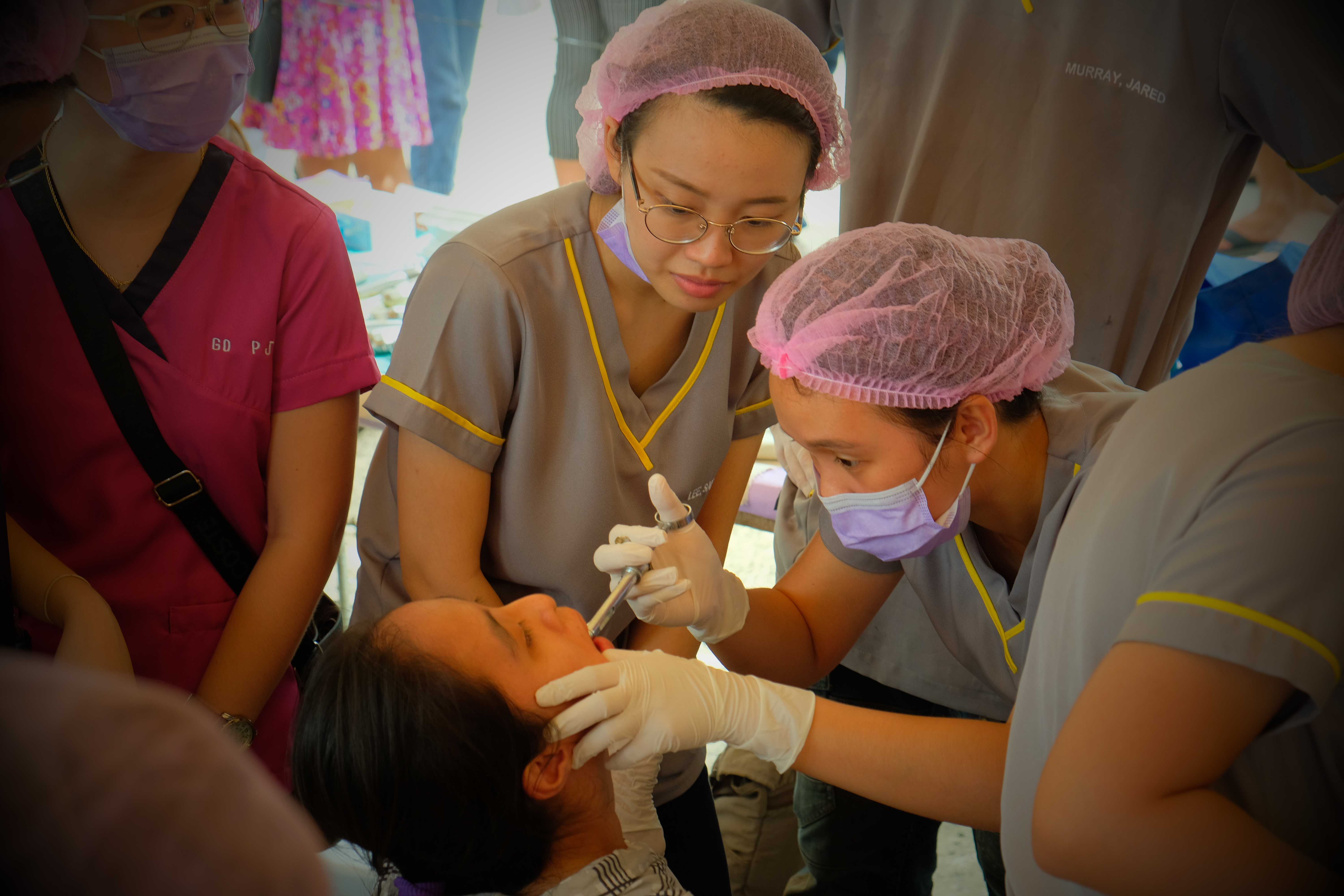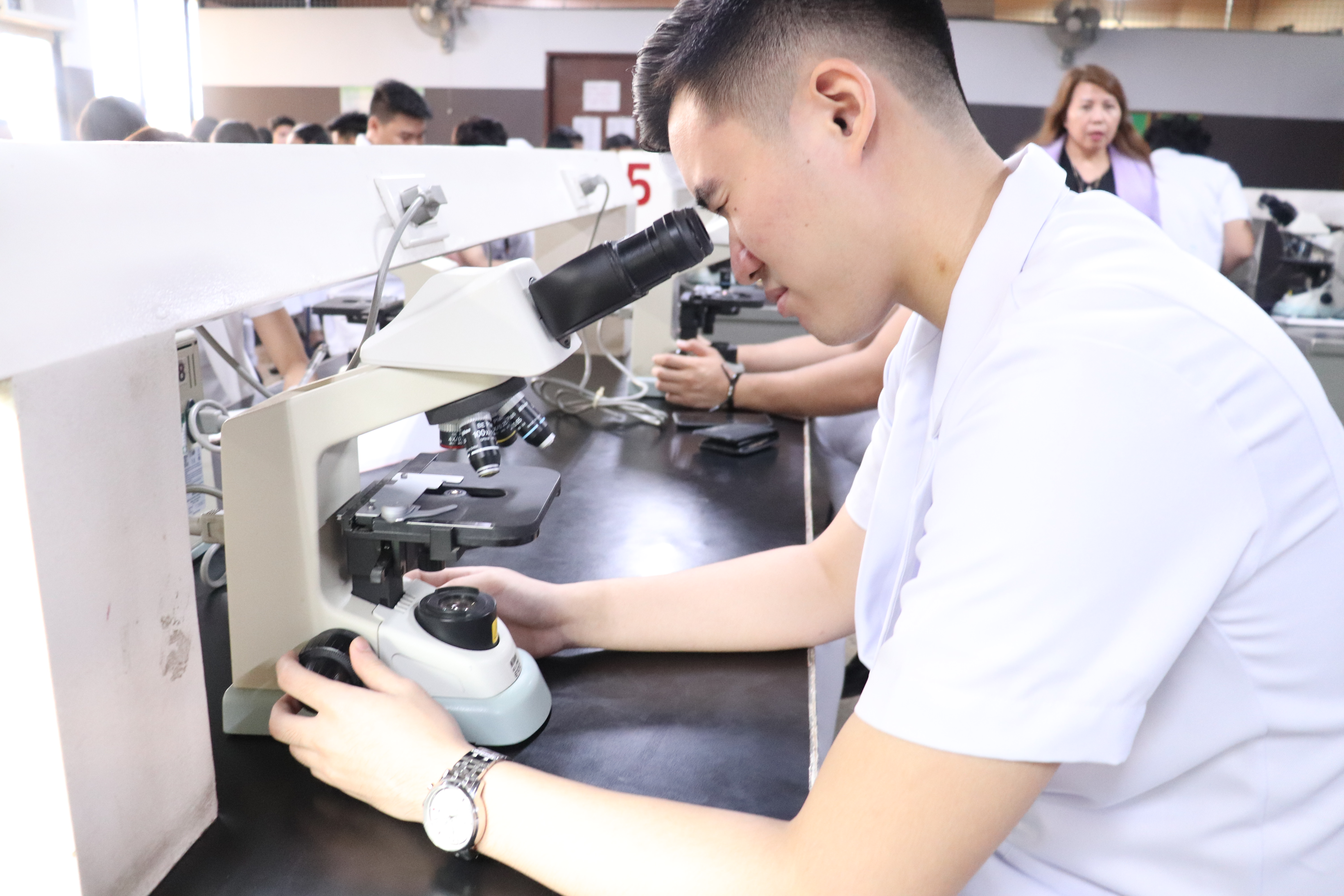 June 2007 marked a significant milestone in the history of Cebu Doctors' University when it transferred to its new home at #1 Dr. P. V. Larrazabal Jr. Avenue, North Reclamation Area, Mandaue City, Cebu. The College of Dentistry boasts of its modern and spacious dental infirmary on the ground floor with the following sections:
Oral Surgery Section

Clinical Endodontics / Periodontics Section

Restorative Dentistry Section

Pediatric Dentistry Section

Clinical Prosthodontics Section
Along with these, the dental infirmary also has a Receptionist Area, Diagnostic Room, Radiology Room and Developing Room, locker rooms for the students, changing rooms for both male and female students, Oral Surgery case discussion and oral defense room, and a processing room for denture construction. It is very well-equipped with an autoclave unit large enough to sterilize the various instruments of the students; several light-curing units and amalgamators for restorations; ultrasonic scalers for oral prophylaxis procedures; glass beads sterilizers, an apex locator, Profile rotary instruments, and Thermafill oven for root canal treatments; surveyors and cast trimmers for denture construction. Viewers are placed in strategic locations for ease of reading and interpreting radiographs.
A waiting area is situated outside the dental infirmary furnished with a television set and an elaborate paging system for the comforts of the patients. The Dean's office, faculty room, and Prosthodontic Laboratory are also located on the ground floor. For educational purposes, WIFI routers are also installed in the corridors, where students can easily access the worldwide web for additional information. On the second floor, the College of Dentistry has a Viewing Room, Oral Anatomy / Dental Materials room, simulator room with a capacity for 60 students, and Roentgenology / Anesthesiology room with its very own x-ray machine and developing room.
The reputation of the university has always been one of academic excellence and rigid clinical training. Under close supervision and meticulous scrutiny, the students perform almost a thousand dental procedures annually. The students gain even more experience in providing quality dental health care to patients with a wide range of needs in a manner that respects the social, economic, and medical considerations specific to each individual through various medical and dental missions and free clinics in addition to their academic and clinical requirements. Many students take advantage of these opportunities for exposures which prepare them for the sensitive care of different types of patients from different economic and medical strata – from the indigent patients to the financially stable, and from the healthy to the medically compromised. Thus, it is not surprising that over the years, Cebu Doctors' University – College of Dentistry has produced countless board examination placers and has been awarded first place in specific categories on more than several occasions. Rarely does it fall below the top three spots in the board examinations. In fact, like fine wine, the quality of education offered by its distinguished and accomplished faculty is improving with each passing year. It has been consistent in producing highly knowledgeable and skilled graduates every year, graduates who achieve top honors in board ratings and are confident that they are qualified and capable of almost every challenge that their bright futures bring.
The present Dean, Dr. Imelda P. Montuerto, DMD, in her term has produced three students who copped first place in the dental board examinations under her brilliant tutelage.
A top performing school in the National Dentists Licensure Examination given by the Professional Regulations Commission
Highlights
The College of Dentistry was established in 1980 and has since then been regarded as a premiere dental institution in the region.
Rank's 1st among all dental schools in the Visayas and Mindanao.
Ranks 1st nationwide among dental schools with 26 to 99 examinees (2002,2003,2005,2006 Licensure Examinations).
Has consistently produced board placers in the National Dentist Licensure Examinations with high passing percentage.
Produced Three(3) First (1st) Placers
December 2003 – Dr. Marianne O. Ong, DMD

December 2006 – Dr. Erlene Joy C. Go, DMD

December 2007 – Dr. Julie Ann B. Lim, DMD
Offers excellent facilities and hands-on training using state-of-the-art technology in pre-clinical and clinical dentistry
First place

December 2002

May 2003

December 2003

December 2005

December 2006

May 2008

December 2008

Second place

December 2001

May 2006

December 2007

Third place

May 2000

December 2000

May 2001

May 2002

May 2004

December 2004

May 2005
Consistent Board Topnotchers in the National Dentists Licensure Examination
Produced Three First (1st) placers
Marianne O. Ong - December 2003 Licensure Examination

Erlene Joy C. Go - December 2006 Licensure Examination

Julie Ann B. Lim - December 2007 Licensure Examination
Offers excellent facilities and hands-on training using state-of-the-art technology in Pre-clinical and Clinical Dentistry.
Aside from these achievements, the Profession Regulation Commission (PRC) ranked Cebu Doctors' University – College of Dentistry first place among 26 dental schools nationwide on countless occasions, with passing percentages ranging in the highest percentile.
Currently, Cebu Doctors' University – College of Dentistry is proudly regarded as one of the best dental colleges nationwide.
Objectives:
Maintain a high standard of dental education as envisioned in a vastly improved curriculum developed by a group of dental educators by the Commission on Higher Education (CHED).

Develop a clinical program design to produced dental graduates who are not only academically prepared but clinically proficient in the various ramifications of dental practice.

Prepare the methodical and periodic improvement of the various syllabi of the different academic disciplines of the course to conform with the demands of the present day standard of dental education.

Inculcate in students and graduates the need and importance of continuous study to keep abreast with the ever changing trends in the different specialties of the dental profession.

Provide educational experiences for students to develop the knowledge, skills, understanding, and appreciation consistent with sound dental principles and practice.

Encourage students, graduates, and members of the faculty to engage in research projects in an effort to bring out into the light where are still hidden in the dark.

Train students, graduates, and members of the faculty to collaborate with their colleagues in the profession as well as with those in other health professions in order for them to better appreciate the true meaning of ethical of health service.

Create an institution of suitable media of communications by way of scientific and civic gathering such as convocations, seminars, fora, etc., which may contribute to the professional growth of dentistry students.
Downloadables:
 

Dr. Imelda P. Montuerto

Dean

LIST OF FACULTY MEMBERS

Dr. Adrian B. Arcilla

                                          Dr. Jocera L. Managbanag

Dr. Joseph Clint S. Bacalla

                                          Dr. Ida Marie C. Manlangit

Dr. Friazl Bajada

 

                                          Dr. Maria Merle Mesina

DR. Valerie Ann F. Bering

                                          Dr. Angelica A. Niñal

Dr. Felipe M. Cabogoy, Jr.

                                          Dr. Michelle Anne D. Rivera

Dr. Rigg Cabrera

 

                                          Dr. Niña Elmira Mavir Rocacurva

Dr. Andrei Ceniza

 

                                          Dr. Charles P. Sia

 

Dr. Junyth S. Dayao

                                          Dr. Jesus Adonis Sia

Dr. Gandee Bret L. Delos Santos

                                          Dr. Divina D. Soria

 

Dr. Zonnette M. Enso

                                          Dr. Leonila L. Tan

 

Dr. Efigenio S. Evardo Jr.

                                          Dr. Aaron James S. Tampus

Dr. Sandra G. Lavastilla

                                          Dr. Yuji A. Tanaka

 

Dr. Dorothy Tara P. Legaspi

                                          Dr. Christinepalmer B. Urpiana

Dr. Fredeswinda C. Maco
Ms. Cherry Vasay
College Secretary
Cebu Doctors' University – Dentistry
Phone number: +63(32)238-8333 local 8100
Email Address: cdu-cd@cebudoctorsuniversity.edu
Mailing Address: Dr. P. V. Larrazabal Jr. Avenue, North Reclamation, Mandaue City, Cebu, Philippines.